Autodesk Platform Services
A Blueprinting Project
Client
Autodesk Platform Services (formerly Forge) is a development platform that has a set of web service APIs to create your own cloud-powered applications.
Background
After a re-org, the company put a new group of employees in charge of overseeing content related to Autodesk Forge.
As a contractor team of two, my role was to audit who, when, where, why, and how content is created and maintained. We completed:
Generative research through 15 internal interviews

A service blueprint/journey map hybrid

Identified gaps, opportunities, points of confusion, and triggers for content updates.
Problem
The Forge team was overwhelmed, having inherited an organically-grown web of content as a result of a re-org, and needed to figure out what to do with it.
Solution
The deliverables I produced helped inform what their new 'content kingdom' looked like and how to better serve their users: developers and engineering managers.
As a result, the mass of content was no longer overwhelming for the team. They were able to start identifying and prioritizing work for their roadmap using the opportunities and gaps we identified.
Role
Researcher

Service Designer
Team
2 Researchers (including me)
3 Stakeholders from Autodesk:
Experience Design Lead

Product Manager

Development Lead
Tools
Figma

Mural

Google Docs/Sheets

Microsoft Teams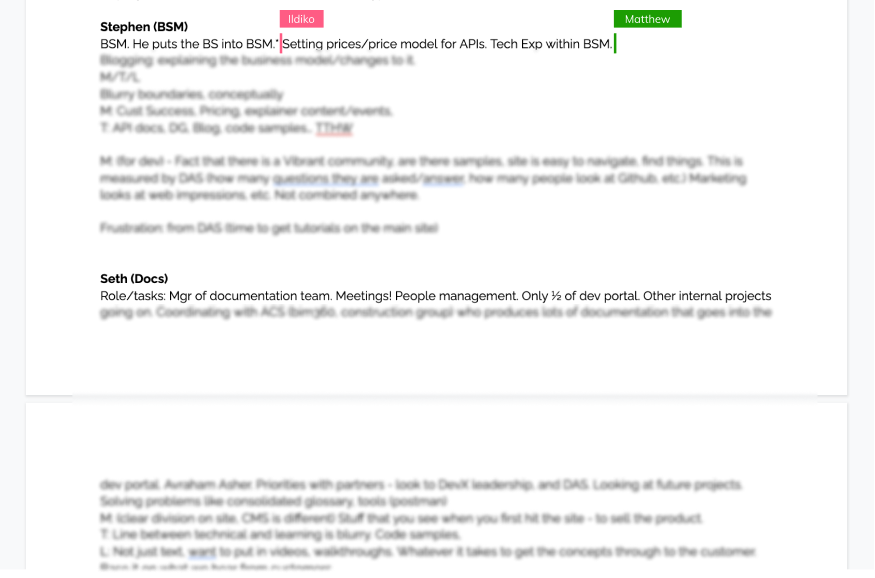 Interviews
Who?
15 internal employees
Starting with our direct stakeholders, we needed to understand what they knew about the content they inherited, and what their ultimate goals were.
Then we branched out to all other groups known to be responsible for the content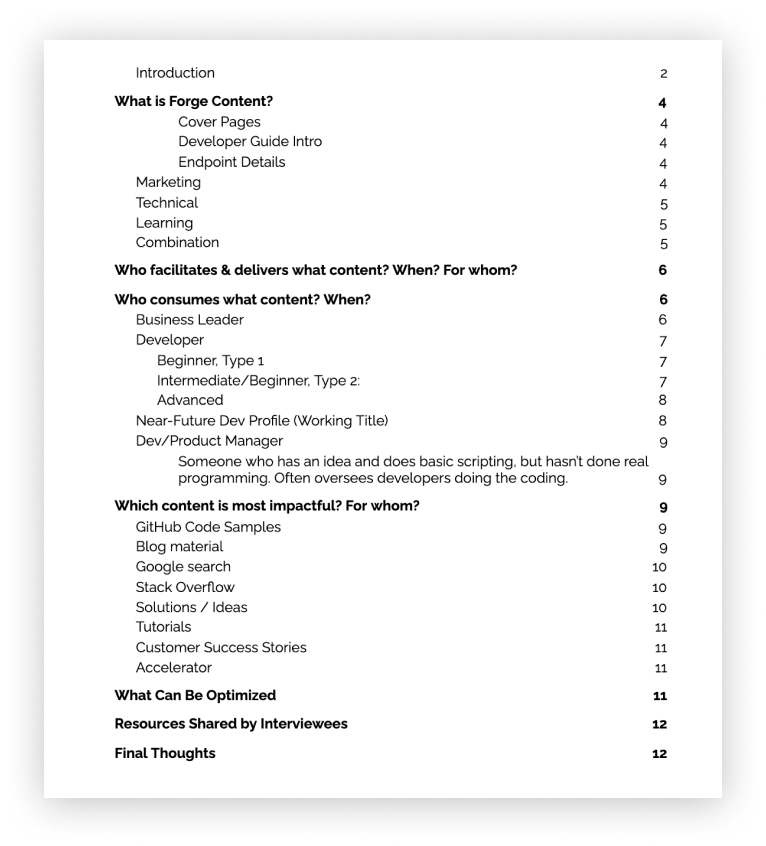 Synthesis
Document
The interviews yielded much information we couldn't all cram into the service design map. We wanted to make all of this available to our stakeholders when they wanted to look up more information about the resulting insights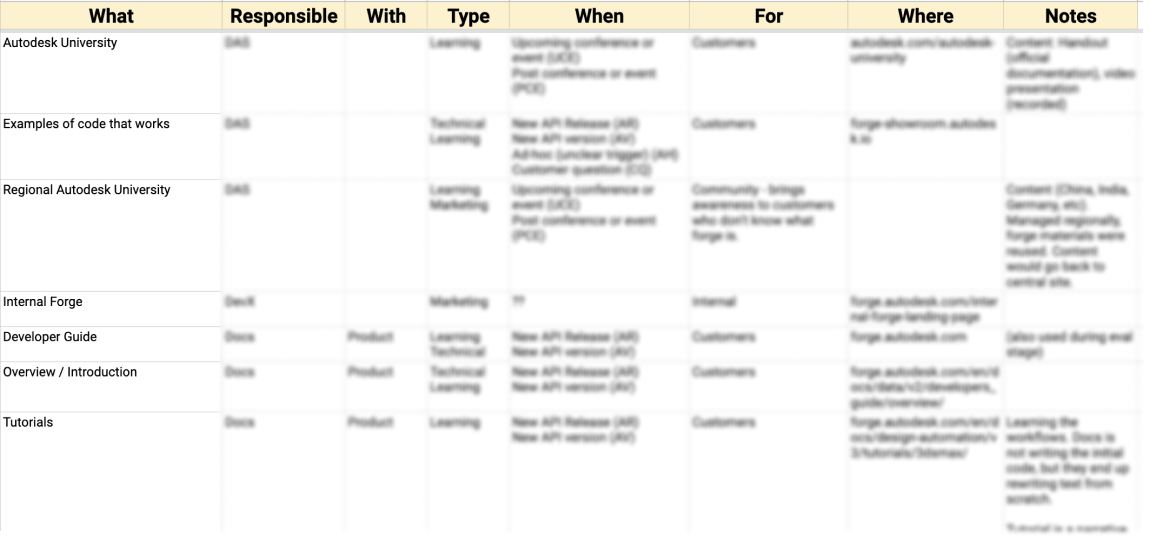 Spreadsheet
To get from paragraphs to a map, we created a middle-ground data repository in the form of a spreadsheet. This would make it much easier to chunk data in small phrases.
Journey Phases
Our stakeholders identified three distinct phases an end user passed through. The type of content they were likely to consume changed depending on which phase they were in.
Discover

Explore/Evaluate/Consider

Try
We mapped the sites/system that contained relevant content, as well as the content types themselves to this established journey.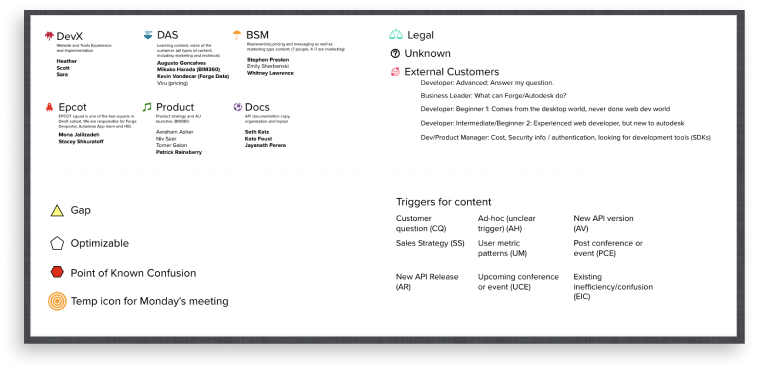 Key
We specified mapped items with
The team(s) responsible for the content or site/system,

If we thought it was a gap, optimizable, or known point of confusion

Who or what triggered the content creation or update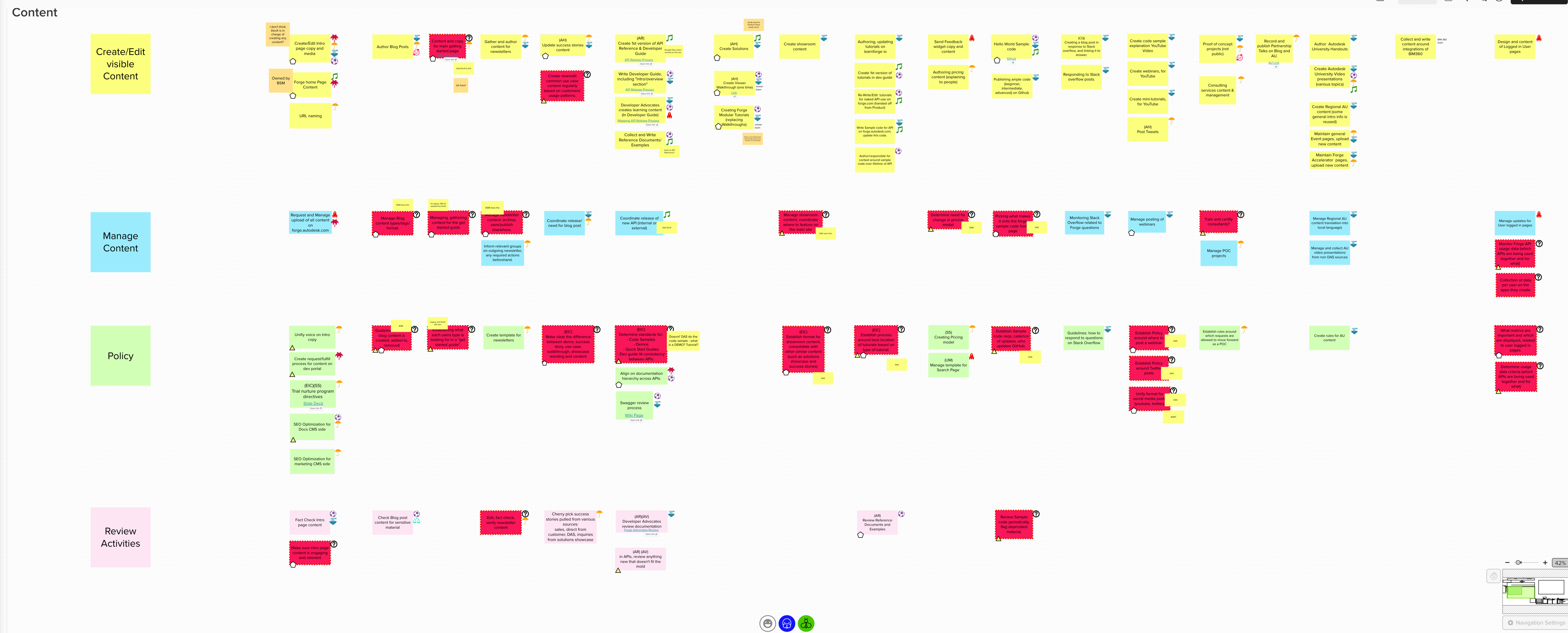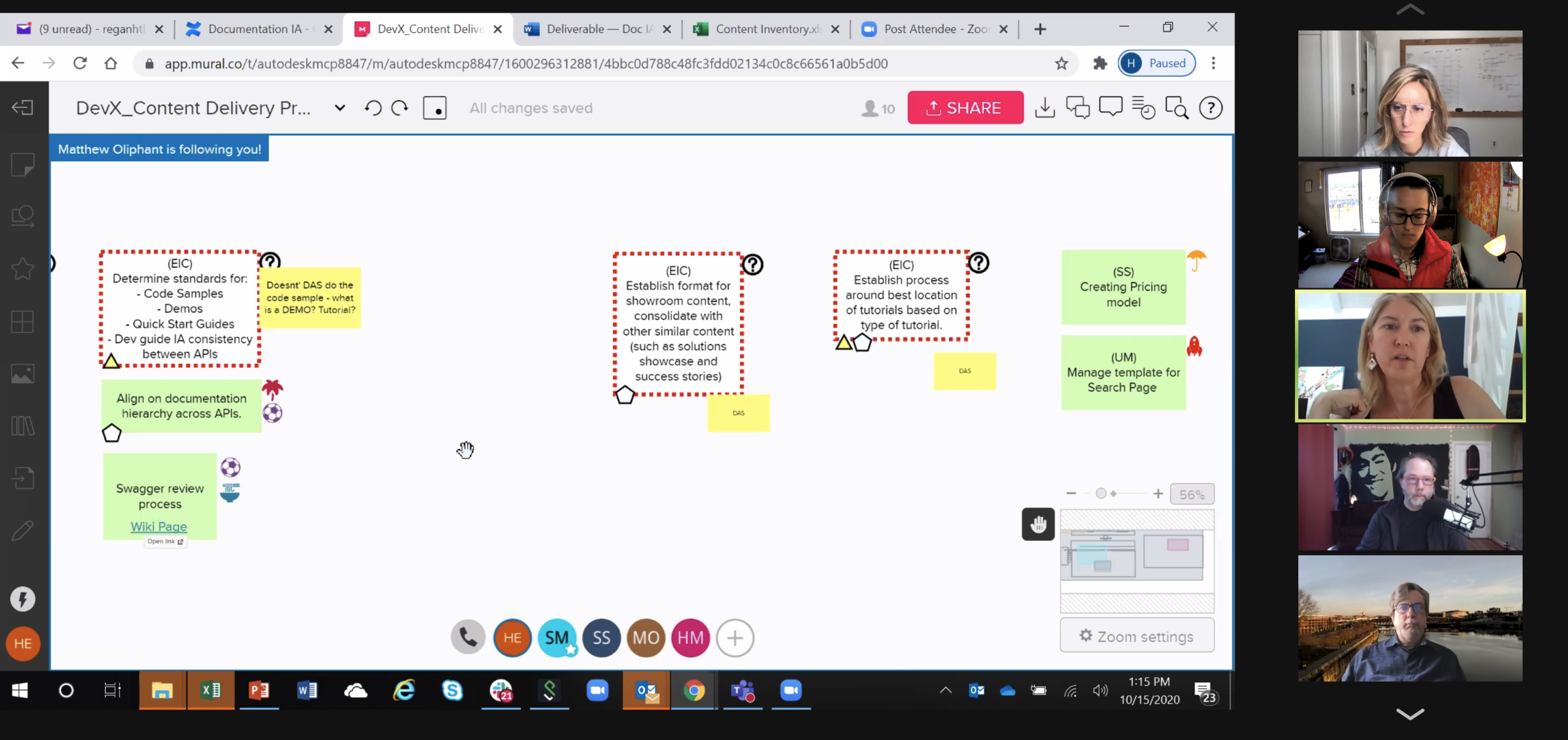 During this meeting, we could tell that the team was excited to poke through this map, and base their roadmap on the recommendations, opportunities and gaps we identified.
Learnings
At the beginning of the project, it was easy to feel overwhelmed, like the clients did.
However, once broken into pieces and completing the research, I felt much more comfortable with breaking the information apart and creating the visual artifact. Making up our own hybrid of the blueprint and journey map that worked for the information at hand crushed the preconception that you can't mix methods to get a meaningful outcome.
This was also the first time I had done a blueprint like this outside of make-up scenarios, which allowed me to grow my skills in research and synthesis.